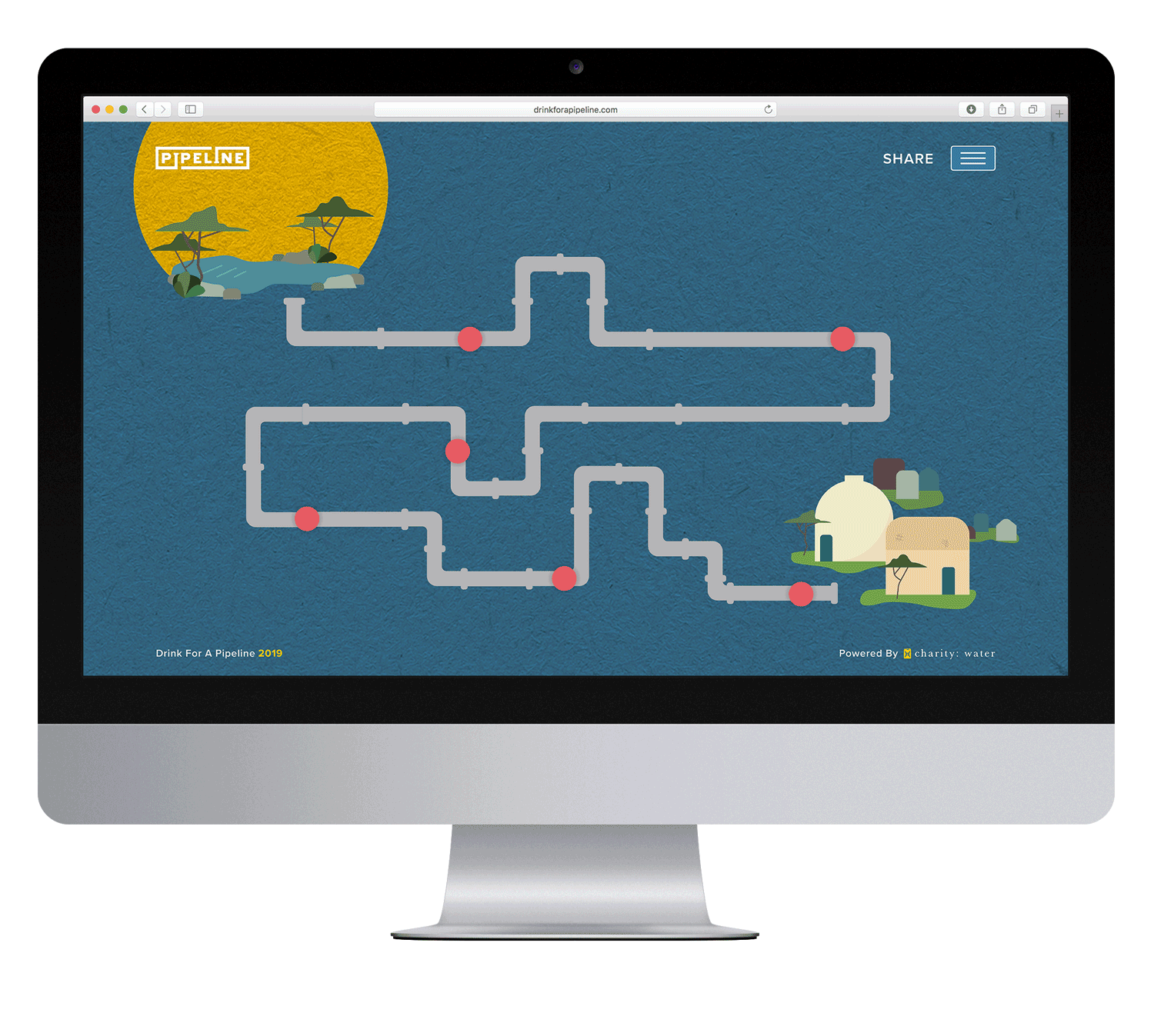 chALLENGE

With a drop in donations for Charity:Water's pipeline project, we worked to create an experience that would get people involved and excited to help. We wanted to bring an audience in that would be able to participate in a simple and easy way, doing something they already took part in daily.

SOLUTION

Drink for a Pipeline online game. Build a virtual pipeline based on the water you drink & consume. Track your water intake with the Charit:Water app and watch your pipeline grow. Gain pledges that support you through your journey while raising money help a community in need. Kick off is May 6 and the game continues over the course of Drink Water Week.

MEDIA
concepting
advertising
identity
web design
copywriting
strategy
ui design



launch advertisments








tutorial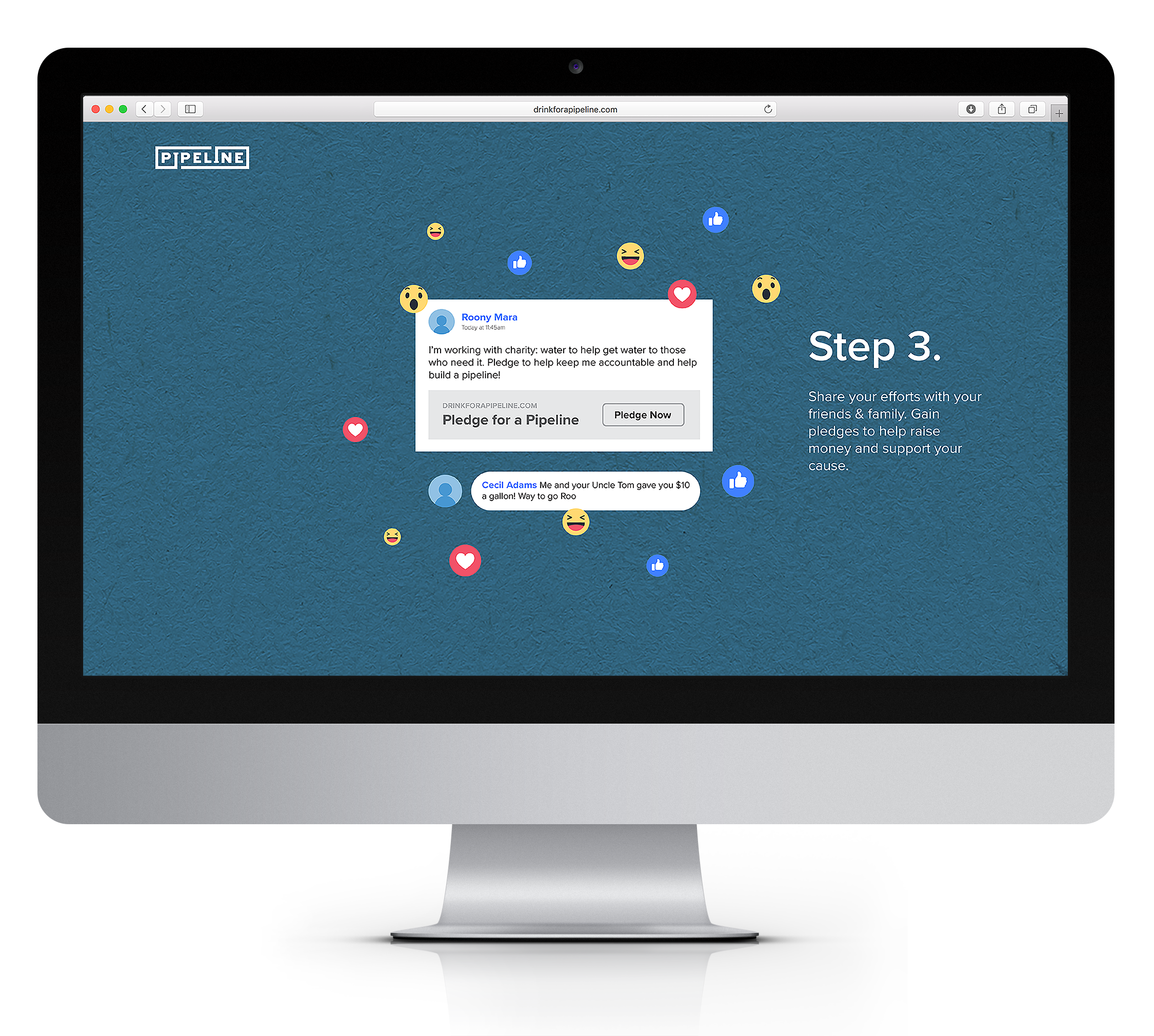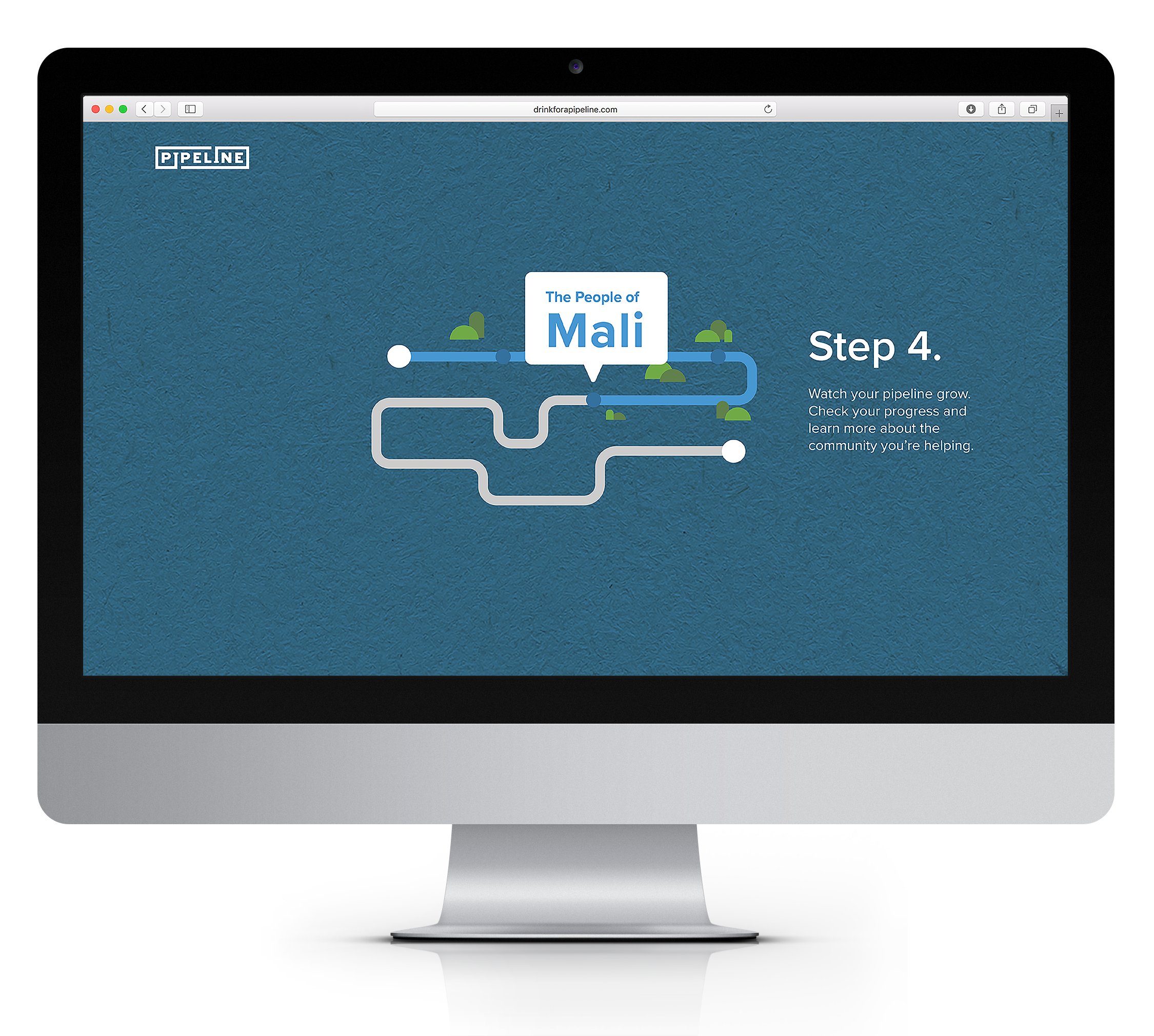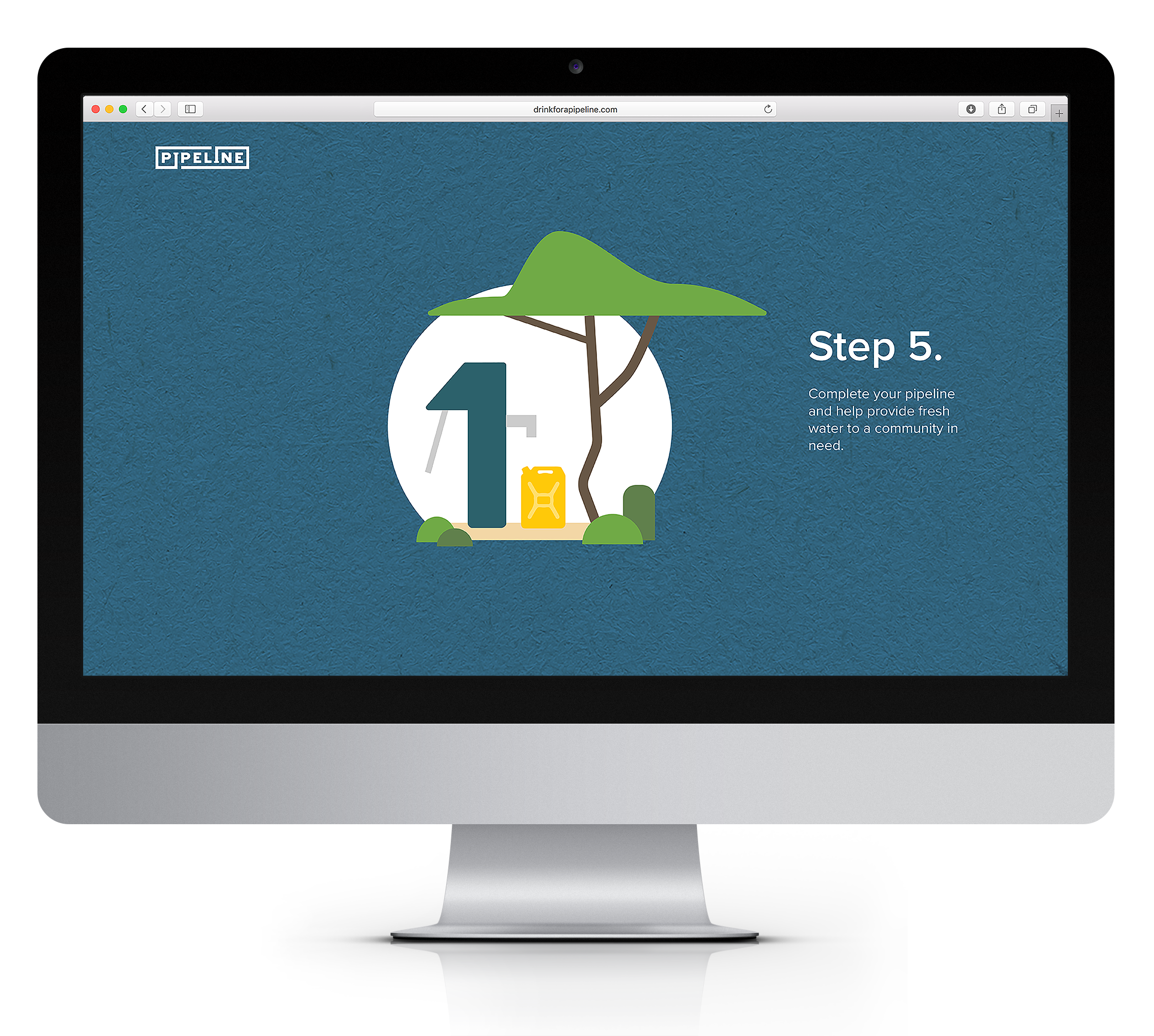 Web screens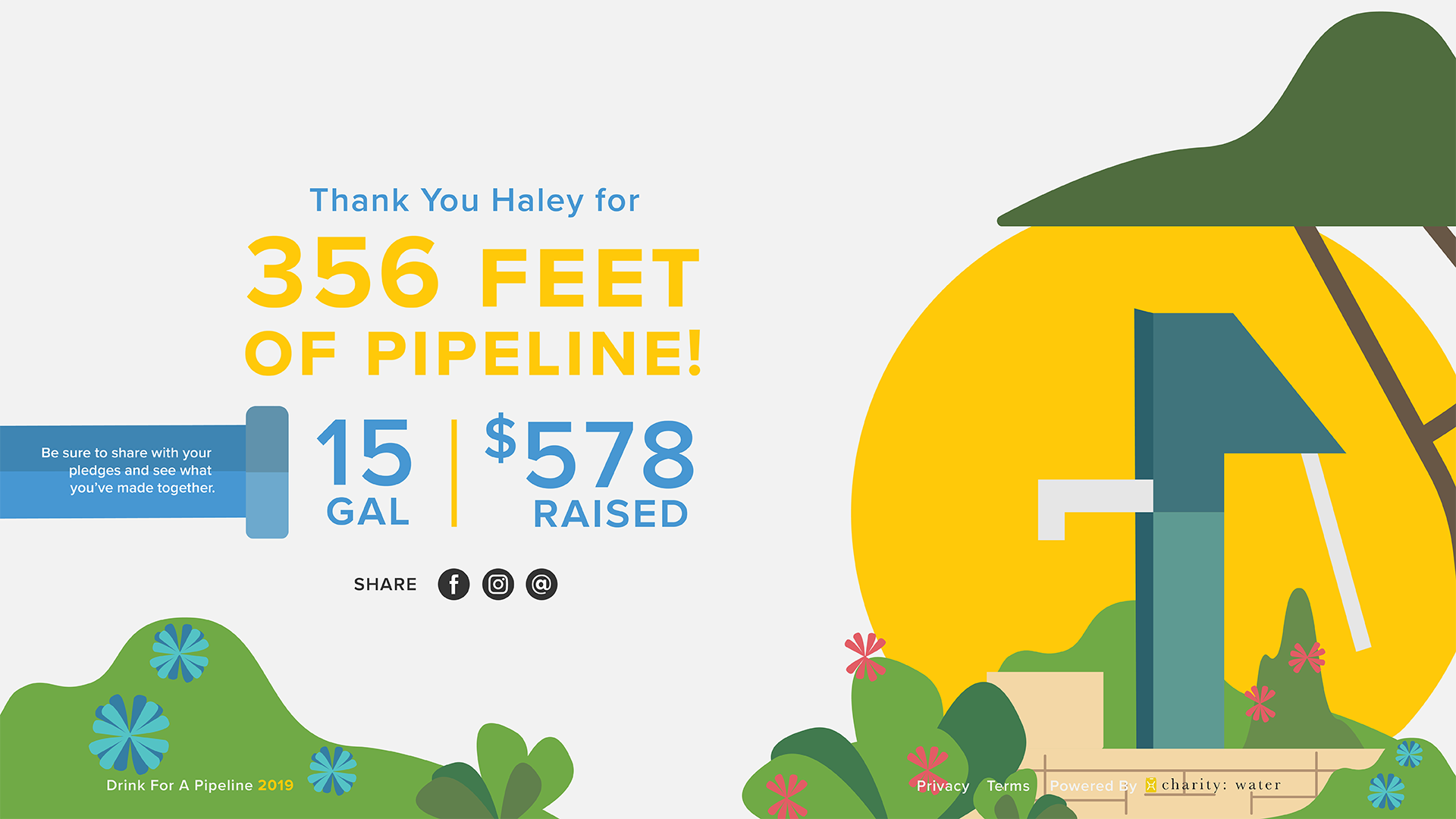 facebook checkpoint posts



Disclaimer: All student work, not affiliated with Charity:Water.
10/10 collaboration, created with
Olivia Sergi
.